Our Wide Range Of Industrial Pumps!
We deliver top-notch industrial pumps for chemical, pharmaceutical, paper and pulp, food processing, thermic fluid, plywood and other industries.
Sujal Engineering has been established in 2009 by Mr. Rasik Patel and has emerged as leader in creating total pumping solutions for Ceramic Industries, Sugar Plants, Food Industries, Automobile Industries, Textile Industries, Paper Mills and many more industries and application.
We have sound infrastructures with all modern facilities and all the basics to meet the requirement of the different segments and thus to cater each and every customers. We are recognized for its strong management for the dynamics to meet the changes in the growing and competitive environment. Moreover it is flexible to adapt the policies and frame the regulations as per industry standard.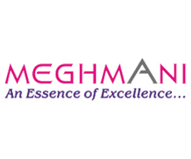 Pumps Manufactured by Sujal Engineering meets our needs as a Ceramic Industries perfectly. 
---
Bhaumikbhai
Entire Ceramic Limited
I am extremely pleased with Pumps of Sujal Engineering. I highly recommended pumps specially for Pharmaceutical industries. 
---
R.P. Industries